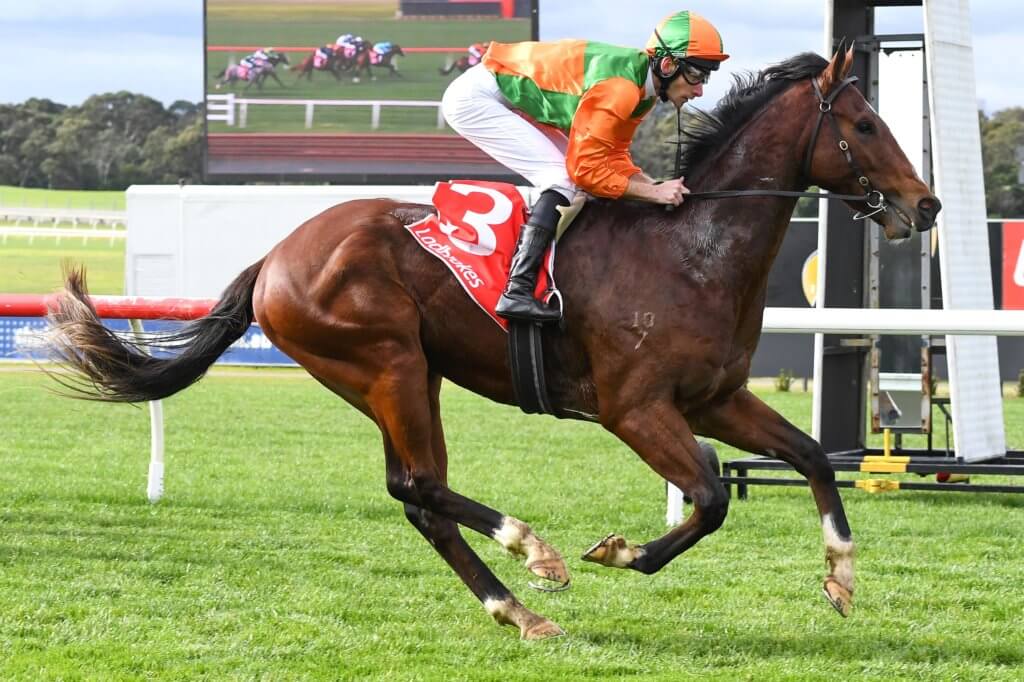 Story by Brad Bishop@bradbishop12 22 July, 2020 from Racing.com
John McArdle confirmed what many suspected just minutes before Wednesday's second race at Sandown.
In a pre-race interview, the Mornington trainer confirmed Hydro Star was the horse he was referring to in a radio interview several weeks ago when he suggested his best two-year-old was yet to race.
This, coming from a trainer who had already produced seven individual juvenile winners for the season.
"Myself and Jamie (Mott, jockey) think he's the best of the two-year-olds that we've produced this year talent-wise," McArdle said as horses were milling behind the barriers.
Shortly after, Hydro Star delivered on the raps with one of the more visually-impressive two-year-old wins of the season to claim the Ladbrokes Back Yourself Handicap (1000m).
"He's still a big baby, he still didn't do everything right but when Jamie asked him, that's exactly what he's done at home," McArdle said before recalling the moment he knew he might have something special.
"When he galloped with (Group winner) Humma Humma and put her away…that was before he'd even trialled!"
Patiently ridden early, Hydro Star ambled alongside his rivals halfway up the long Sandown straight, was urged for the first time by Mott at the 250m and had the race won in the space of 100m.
Click here to watch Hydro Star's win at Sandown
The $3.20 favourite with BetEasy, Hydro Star scored by two lengths from Diamondesque ($13) with $4.20 second elect Miss Bosetti a long neck back third. The time on the Soft 7 track was 59.49 seconds.
Hydro Star, who cost $15,000 at last year's Inglis Classic Yearling Sale, carries the orange and green colours of the O'Brien family's Lauriston Farm and McArdle said he and the O'Briens have Mott to thank for the colt even being here.
"A lot of the credit has to go to Jamie," McArdle said. "The horse was to got to Hong Kong and he pled with me to speak to the O'Briens about keeping him and it turned out the right way.
"The first time he actually ever galloped him he hopped off and said, 'wow, what's this?"
Hydro Star was inserted into Sportsbet's Caulfield Guineas market as a $21 chance following the win and McArdle said the Group 3 Vain Stakes at Caulfield on August 15 has appeal, but the week would determine his next assignment.
"He's going to be better over more ground and he's going to be better on top of the ground," he said.
"He's from a good female family, he's by a good up-and-coming stallion, he's still six months away but we'll take him home and see what we do from here.
"He'll go back to Lauriston for a week down on the beach and Warren Diggles will let me know how he's going and, all going well, we'll bring him home and have a look at him and decide whether we throw him in the deep end."