Lauriston Thoroughbred Farm are proud to be presenting a draft of six quality yearlings at the Magic Millions 2015 Adelaide Yearling Sale from 9th March.
The Lauriston draft will be available for inspection from Thursday 5th March at Magic Millions' Morphettville sales complex. The yearlings will be stabled in Barn 3 Row A.
Lot 63       Ch Colt        Bianconi x Empowering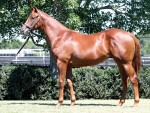 This athletic colt by Bianconi is the first foal from General Nediym mare Empowering. Empowering is a full sister to Tendue dam of Group 3 runner up Alcohol who has won in excess of $250,000 and Alcobro who remains undefeated in his 3 starts to date. Both Alcohol and Alcobro are by Bianconi making this yearling colt, nicknamed Alcocuzz, is a 100% blood relation.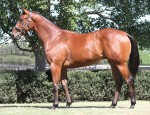 Lot 163     Bay Colt      Wanted x Off The Planet
This strong Wanted colt is the second foal from Off The Planet. Off The Planet is a city performer who has won more than $130,000. Off The Planet is a half sister to Laetitia dam of black type performers Stryker, Exeed & Exalt, Puerto Banus and Seeking Attention.
Lot 166     Bay Colt      Domesday x Orpenella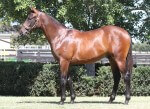 This well balanced colt is by Domesday from Orpenella, a half sister to black type performers Booroonga and Astro Gains. Orpenella has produced four foals to race. All are winners.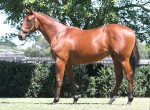 Lot 231     Bay Filly      Magic Albert x Swift Sands
This nicely put together filly by Magic Albert is the first foal from Swift Sands. Swift Sands was an early sprinting mare who won 5 races and more than $100,000. Her dam, Quite Astute was placed at Group 3 level.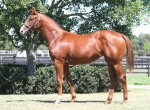 Lot 237     Ch Filly       Nicconi x Tango Express
This athletic filly by Nicconi is the first foal from Success Express mare Tango Express. Tango Express was a regular city class sprinting performer who won on four occasions.


Lot 285    Bay Colt      Foreplay x Articulation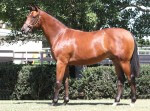 This strong colt by Foreplay is the second foal from winning mare Articulation. Articulation is from the family of Group 1 performer Etoile D'or and Chincilla Rose and Star Witness, etc.